Akrivia Health team and its Healthcare Partners have developed the world's largest and most in-depth dataset focused on mental health and dementia.
It is comprised of over 4.4 million  de-identified patient records and billions of data points from numerous healthcare organisations, including some of the largest mental health providers in the UK.
This combination of large scale de-identified records, longitudinal clinical pathway data and structured data using international standards is enabling precision psychiatry modelling to be conducted for the first-time.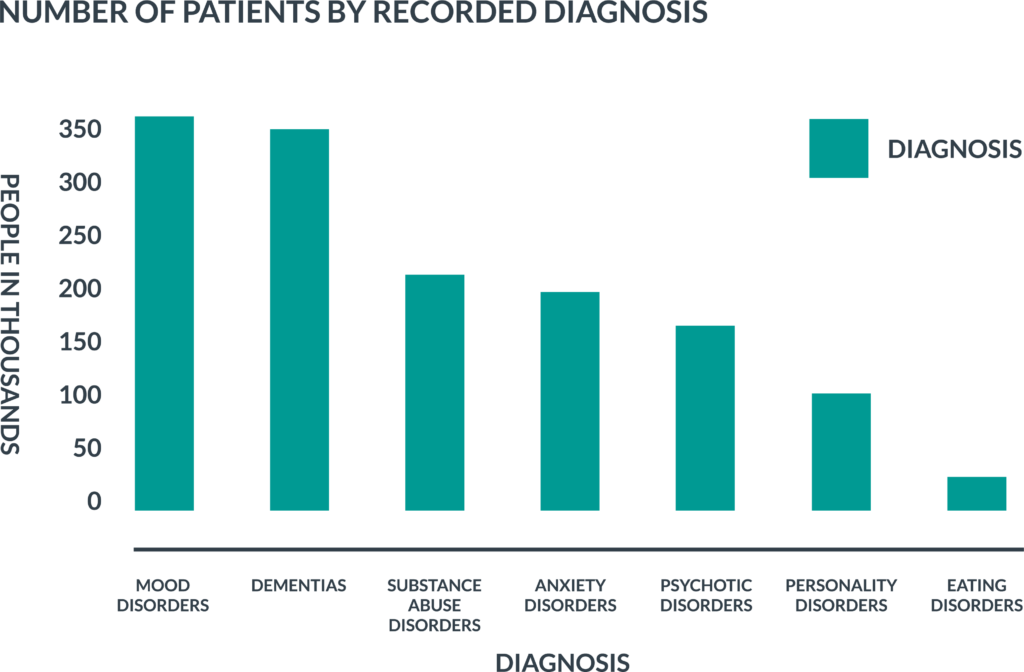 The data within the platform is de-identified patient data contained in end-to-end clinical pathways and cover each interaction and intervention that takes place between a patient and their clinician.
Data is made available for all mental illness and dementia domains in both structured and unstructured format.
Information is sourced from multiple Electronic Patient Records and comprises clinical notes, patient histories, admission and discharge documents and clinical assessments.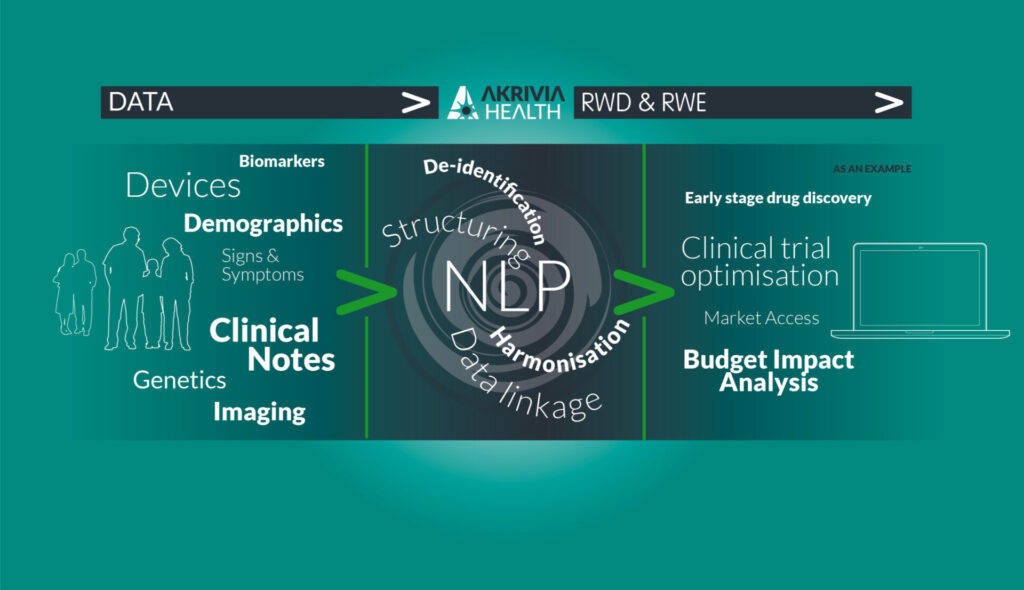 We receive over 4.4 million de-identified patient records on a regular basis from our Healthcare Partners.
Our network is only comprised of specialist care providers of mental illness and dementia services which patients can access in hospitals or their own homes.
Our Healthcare Partners help to manage the data and conduct their own clinical research to improve the care given.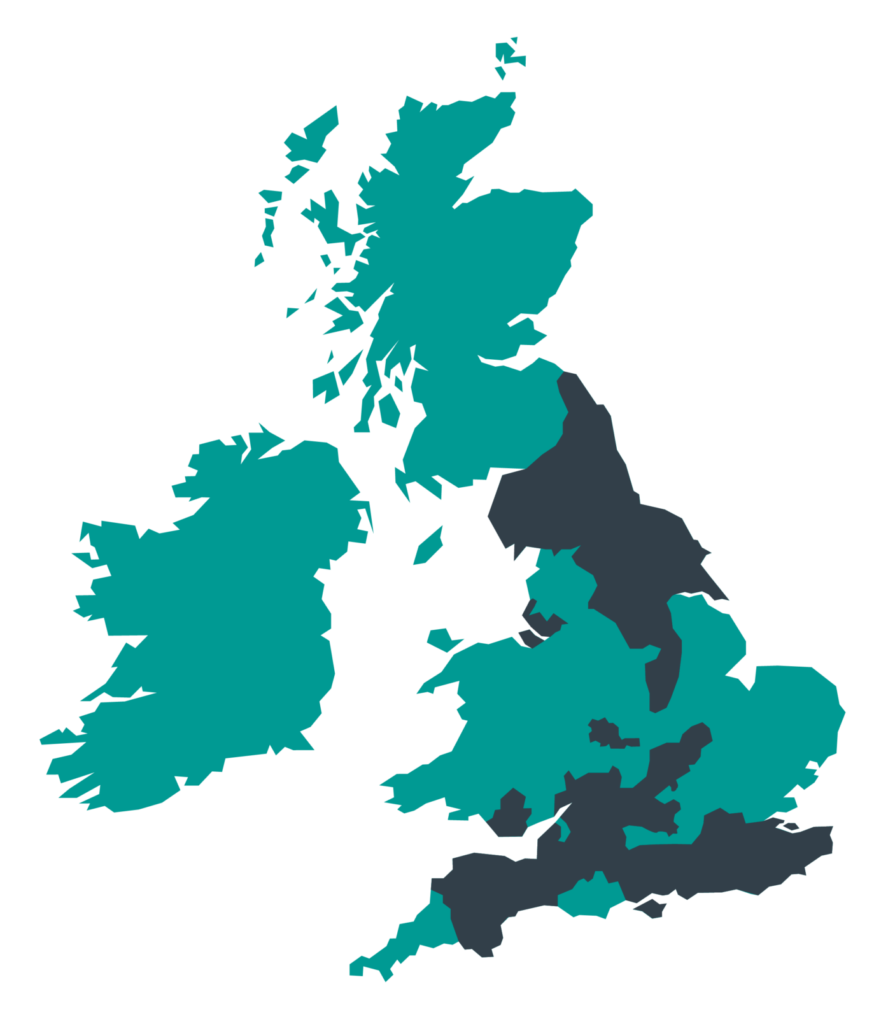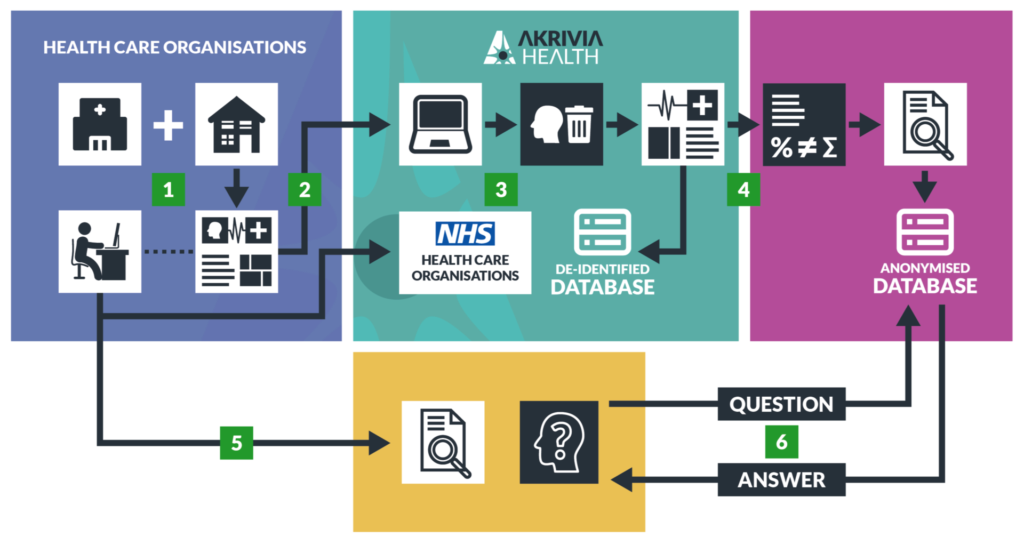 1Healthcare organisations work with Akrivia Health to curate and anonymise their patient records
2The Trust securely sends the data to Akrivia
3Akrivia Health 'de-personalises' (all personal data removed) the data so the NHS can use this for research and service improvement
4Data is further curated and anonymised to government standards
5NHS and Akrivia Health partners can query this anonymous dataset  in support of research and service improvement
6Answers to questions are provided as numerical results i.e. 22% of patients, 152 matches
Akrivia Health works with its Healthcare Partners to apply technology, processes and organisational controls to the data in order to safeguard patient data and individual privacy.
Our processes and technology remove all personal information from the medical records and structures the dataset so that modelling and analysis outputs are only available in an aggregated format.
The data is securely stored in an ISO 27001 compliant data centre in the UK and undergoes regular external audits and security testing to ensure the highest standards are maintained.
"There is a growing understanding that innovation, creativity and competitiveness must be approached from a "design-thinking" perspective − namely, a way of viewing the world and overcoming constraints that is at once holistic, interdisciplinary, integrative, innovative, and inspiring."
– Dr Ann Cavoukian,